4D Printing: A Promising Technology and the Related Patent Trends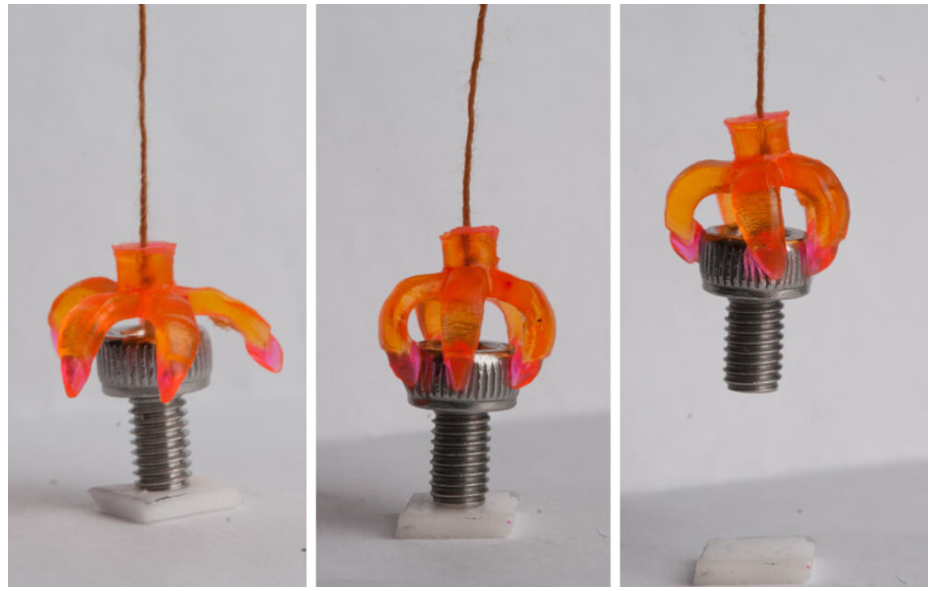 Image Source: Sculpteo
Introduction
4D printing technology, an extension of 3D printing, allows objects to be printed in 3D and later be self-transformed in shape and material property on exposure to a pre-set stimulus like water submersion, exposure to heat, current, UV light or other sources of energy. It offers enhanced quality, reduced need for capital, improved business efficiency and better performance capabilities over traditional techniques of manufacturing. This is a promising technology owing to the growing need to reduce manufacturing and processing costs and to overcome fierce competition in the market space.
The increasing emphasis on ensuring a sustainable environment is anticipated to drive the market growth in the future. So far, no manufacturing process had been able to produce objects/structures that transform into other structures as per the user's requirement. The concept of 4D printing was introduced in 2013. This new printing technology was developed by adding time as the 4th dimension to the already existing 3D printed material.
The image below gives an overview of the basic difference between the 3D and 4D printing technology.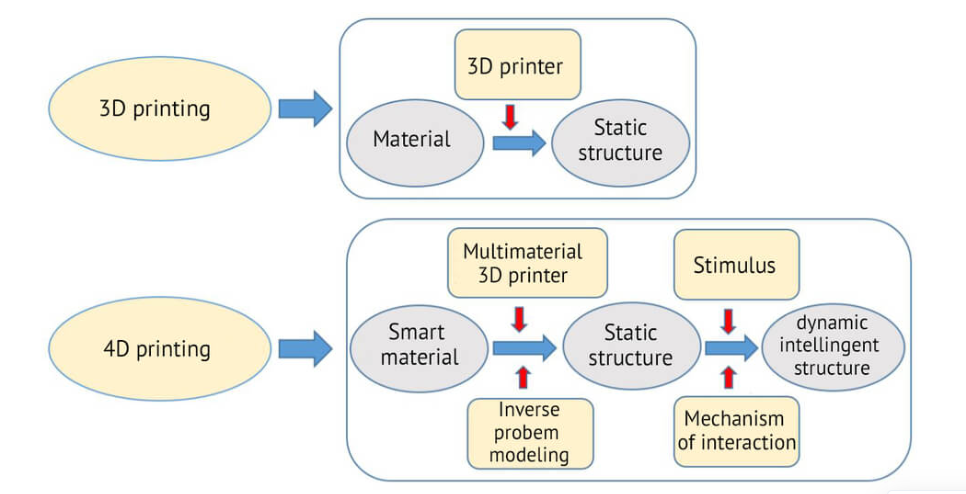 FIGURE 1: 3D vs 4D PRINTING TECHNOLOGY Image Source: Sculpteo
The scope of 4D printing can also be predicted from Gartner's hype cycle (figure 2 below), which shows that 4D printing is still on the rise, and will take more than 10 years to reach its plateau of productivity.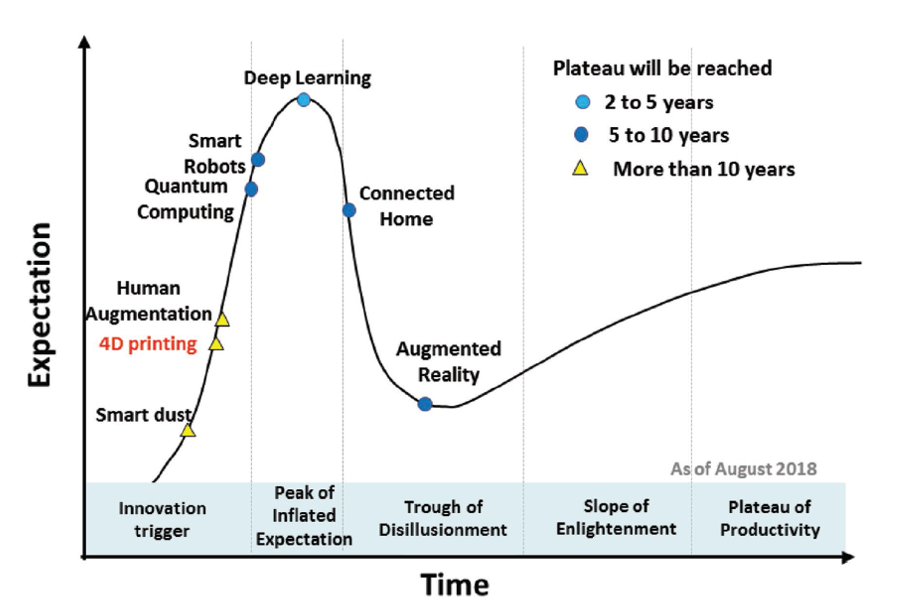 FIGURE 2: GARTNER HYPE CYCLE FOR EMERGING TECHNOLOGIES (2018)
4D Printing: Patent Trends
According to a report by Mordor intelligence, the value of 4D Printing Market was estimated at USD 62.02 million in 2019 and is anticipated to cross USD 488.02 million by 2025, growing at a CAGR of approximately 42% over the forecast period 2020 – 2025. So far, approximately 300 patents related to the printing are filed which are lower than 3D printing technologies. The following graphs show the patent trends in the printing domains: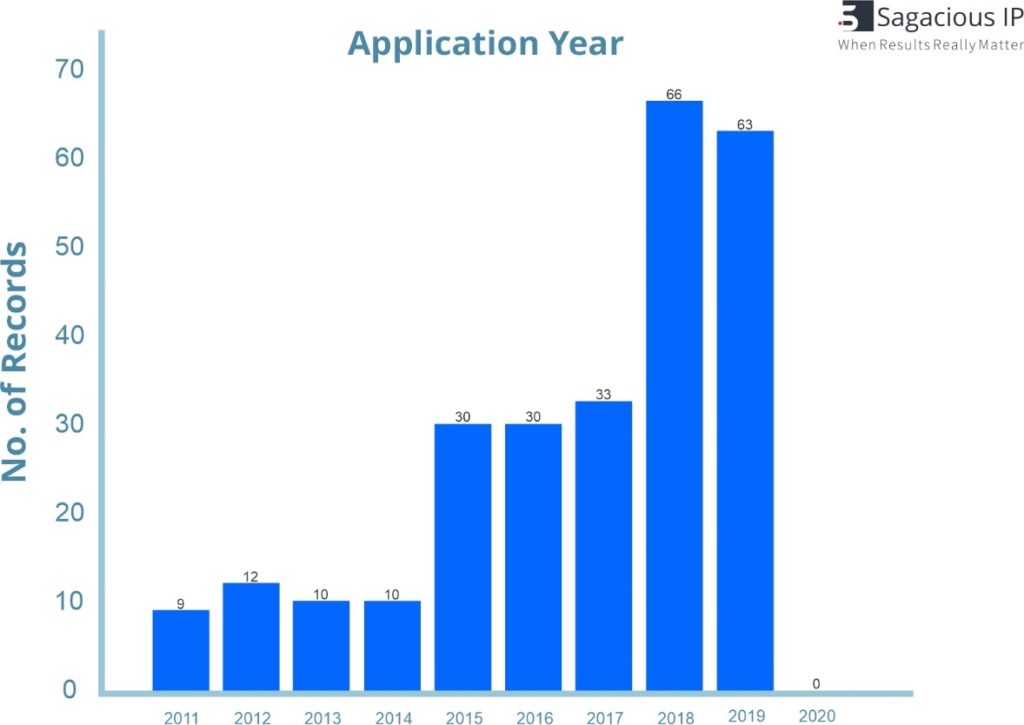 GRAPH 1: NUMBER OF PATENT APPLICATIONS FILED FOR 4D PRINTING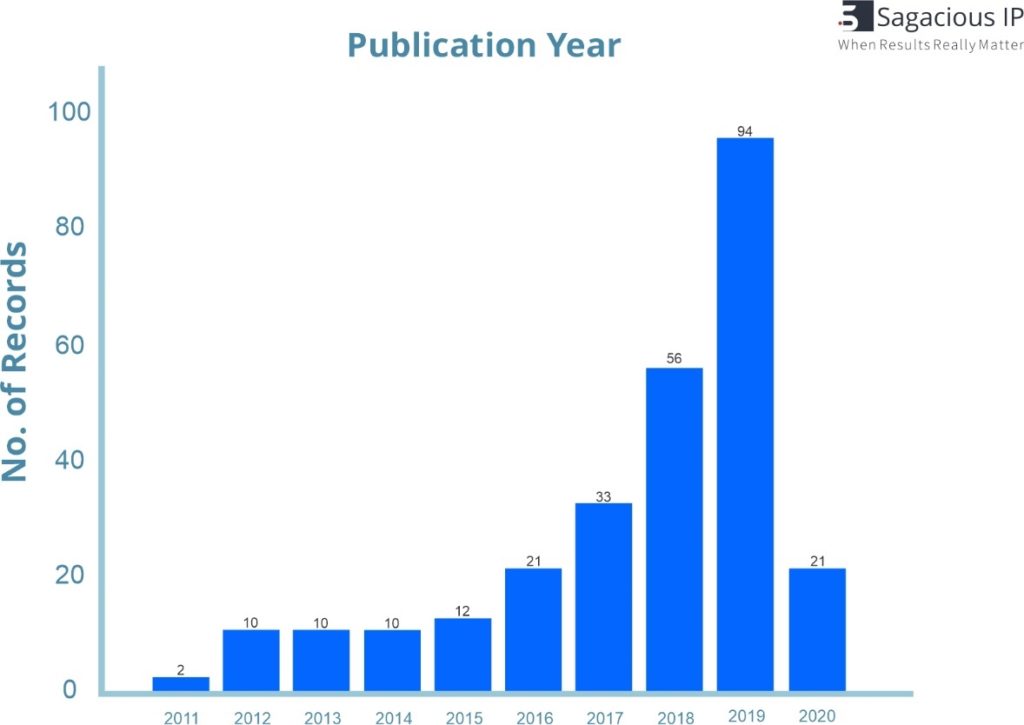 ­
GRAPH 2: NUMBER OF DOCUMENTS PUBLISHED FOR 4D PRINTING
The number of applications filed, and the documents published over the years are on the rise. However, the numbers are extremely low as compared to 3D printing. There is good possibility of rise in patent filings with the entry of new market players in the coming years if we go by the trends shown in Graphs 1 and 2.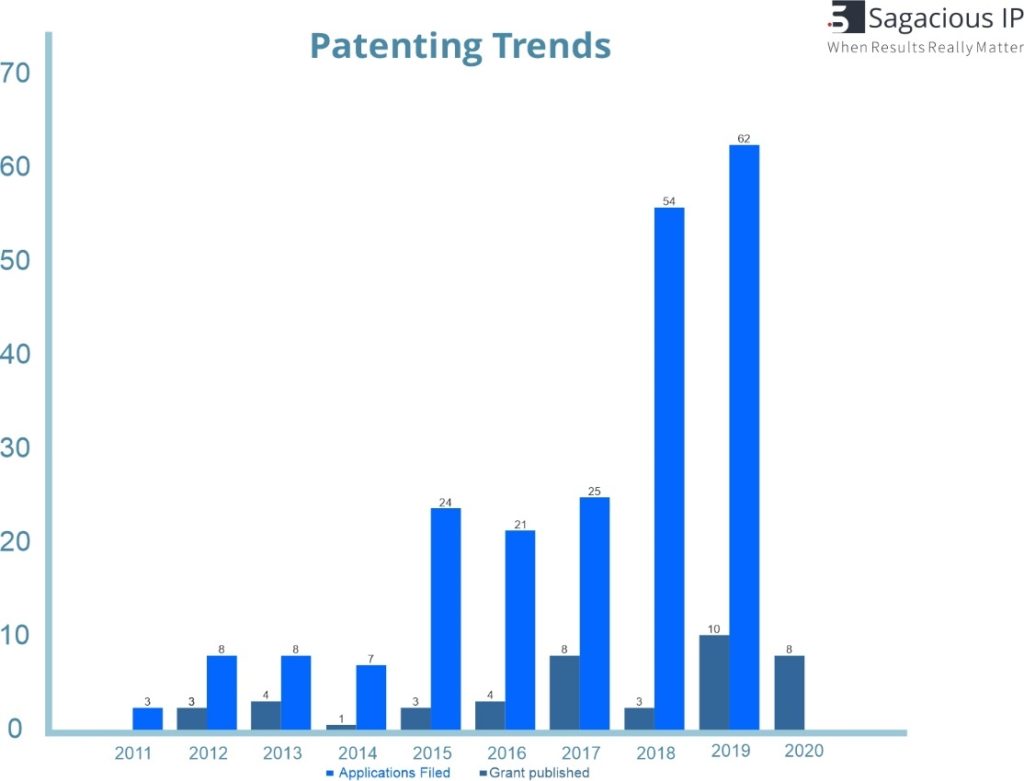 GRAPH 3: PATENTING TRENDS FOR 4D PRINTING
The above graph shows that 54 and 62 patent applications were filed in the year 2018 and 2019 respectively, which is approximately equal to the sum of number of patents filed in the year 2015, 2016 and 2017. This trend is expected to continue in the coming years.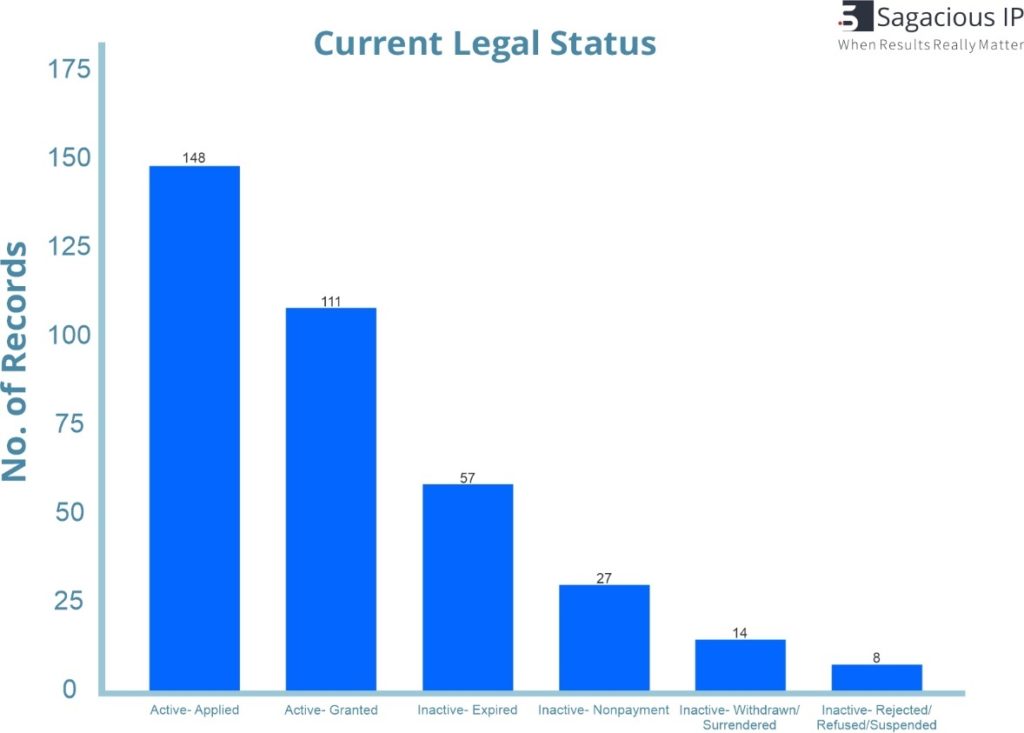 GRAPH 4: CURRENT LEGAL STATUS OF 4D PRINTING PATENTS
Out of the existing patents, nearly half of them are awaiting a status of granted patents, while nearly 40% have achieved the task.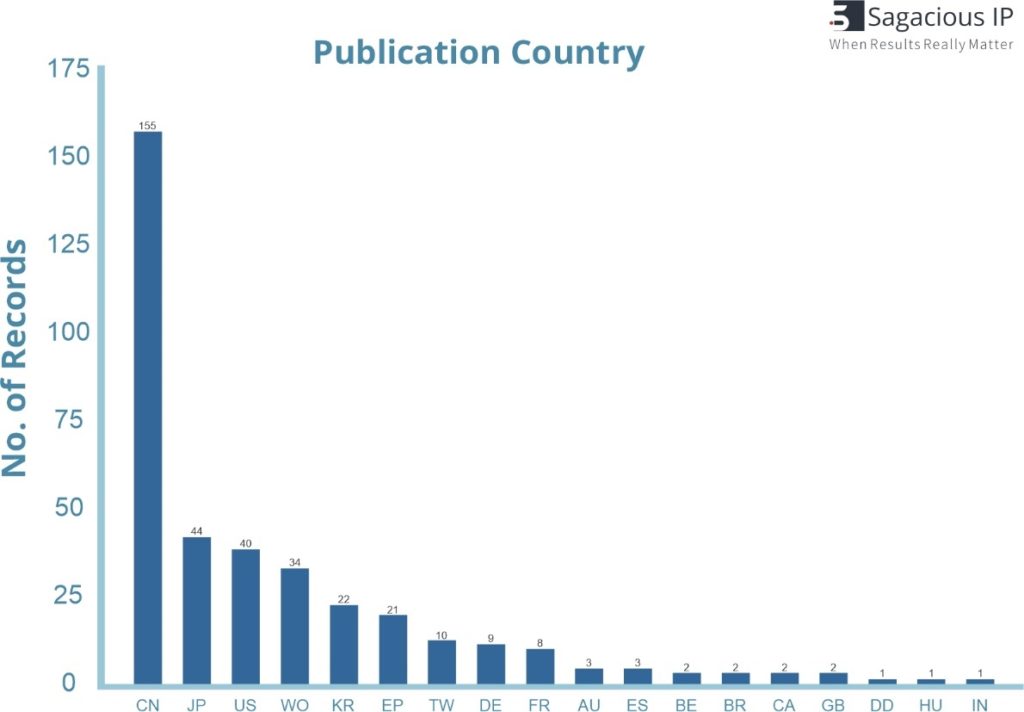 GRAPH 5: PUBLICATION COUNTRIES FOR 4D PRINTING
The graph above suggests that China leads as the publication country, with nearly half of the existing patents in this domain. China is followed by Japan in second place and the US in the third place.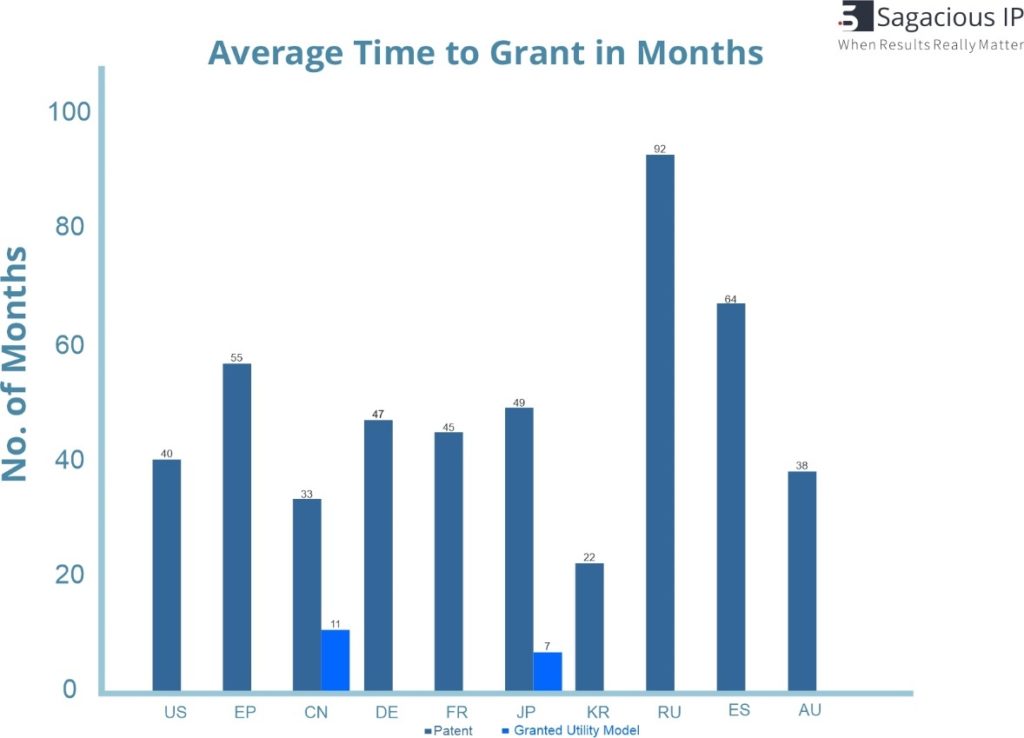 GRAPH 6: AVERAGE TIME TO GRANT PATENTS (COUNTRY WISE)
The higher number of patent filing in China can be attributed to the fact that it takes only 33 months for China to get their patents granted as opposed to countries like US and Japan which take 40 months and 49 months respectively. Also, unlike China and Japan, utility patents are not granted in the US.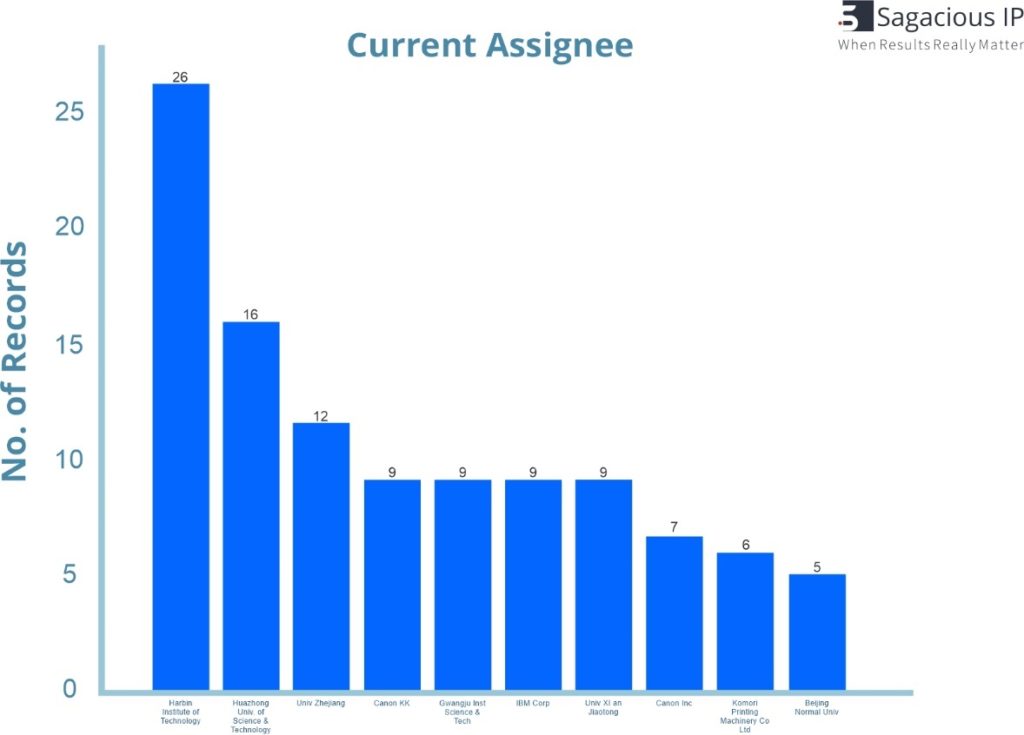 GRAPH 7: CURRENT ASSIGNEES FOR 4D PRINTING
If we observe the top 10 assignees in the 4D printing domain, the list is dominated by Chinese assignees. However, Canon and IBM have managed to grab a spot in this list. We also expect some of the major players like HP, EPSON to rise to the occasion and bring a major paradigm shift in the existing technologies.
Some of the Important 4D Printing Patents
Shown below.
PATENT-1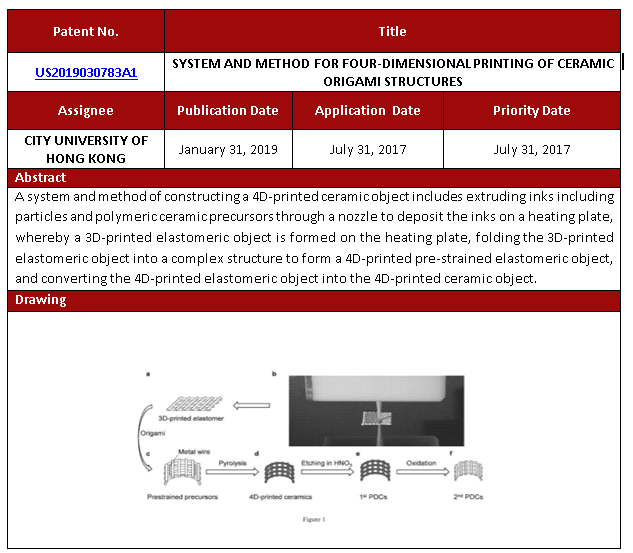 Patent-2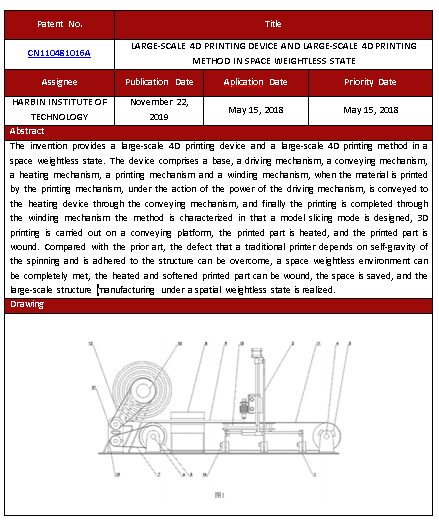 Final Thoughts
4D printing has the potential to simplify manufacturing of numerous products and produce parts that self-activate to respond to their environment. Unlike a conventionally manufactured product, a 4D printed product is expected to incur lesser manufacturing and processing costs, saving time and resources, thereby sustaining the environment. Further, Gartner's Report for 2019 reveals a rise in the interest in 4D printing and anticipates start-ups focusing on the technology to attract over USD 300 million in venture capital by 2023.
-Akhil Kumar (Engineering) and the Editorial Team