Bio Asia 2019
Date : 25th -26th February, 2019 | Venue: Novotel Hyderabad Convention Center, Hyderabad | Time: 9 am – pm
The 16th edition of BioAsia 2019 Asia's largest biotechnology and life-sciences forum was conducted in Hyderabad, Telangana. It was inaugurated by the Governor of Telangana E.S.L Narasimhan.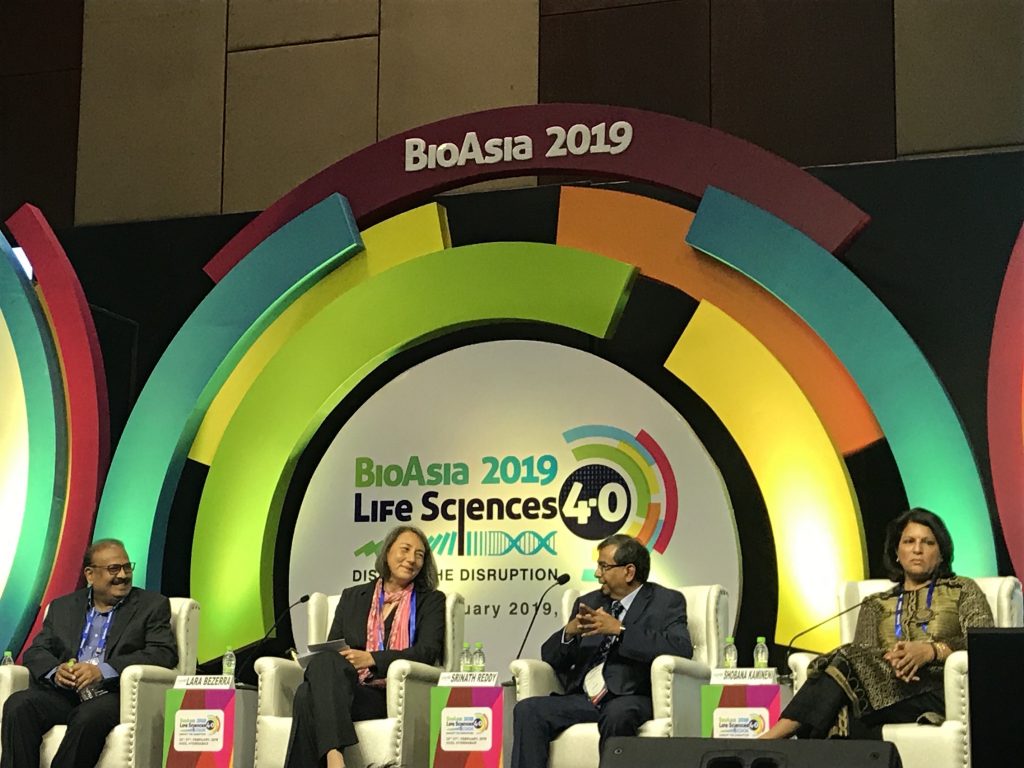 The theme of the conference was 'Life Sciences 4.0 – Disrupt the Disruption'. In this theme the healthcare is being reimagined globally as a result of scientific and technological advances. Ubiquity of mobile, peer-to-peer sharing tools, and experience of engaging personalized services in other areas of their lives (for e.g. retail and transportation industries) is changing consumers into super consumers. Pricing pressures are forcing Governments / healthcare authorities to prioritize better health outcomes at reduced costs. While true innovation will continue to be relevant, the government is increasingly promoting the prescription of generics and biosimilar.
Ram Tenneti, Executive Vice President and Ankur Gupta, Head of Life Sciences attended the event and interacted with top corporates to understand the problems they are facing in the IP space. The discussions centered around the advent of AI in healthcare and the dynamic shift of paradigm within the Life Sciences industry. The duo from Sagacious IP shared insights on – "The effect of IP and ways to position themselves in this changing scenario" in their meetings with several attendees of the event.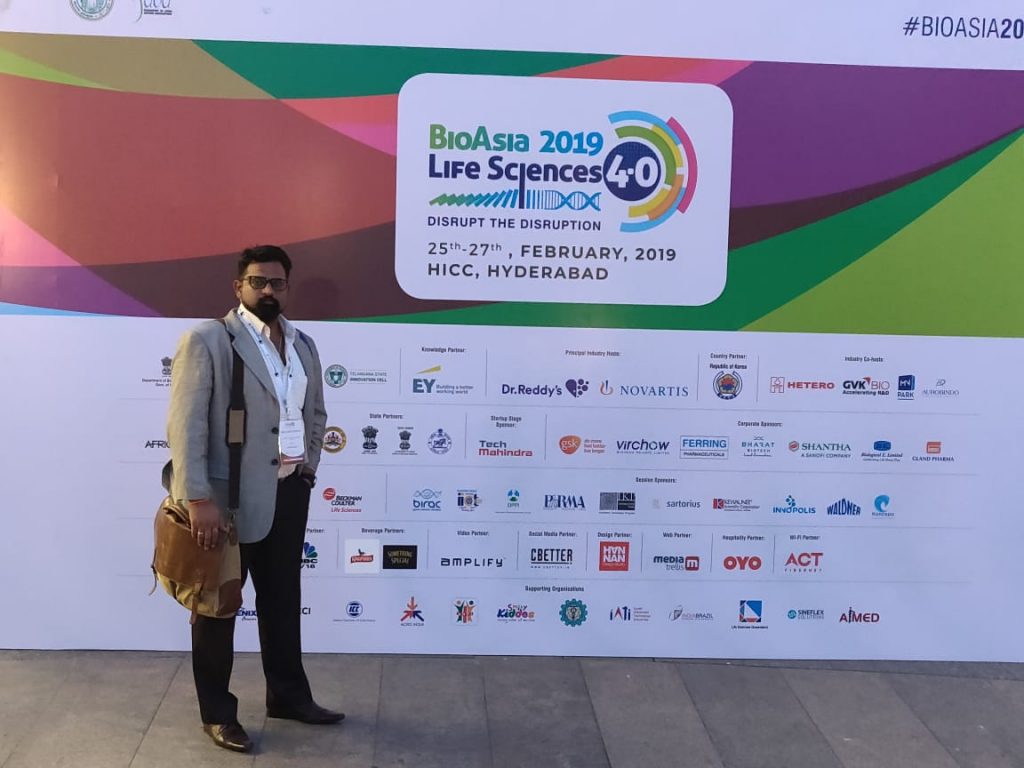 The three-day event comprising of a conference and an exhibition was inaugurated by Governor E.S.L. Narasimhan. The event deliberated on the disruption required in life sciences, healthcare and biotech industry. Bio Asia, whose first edition was held in 2004, is a signature event for the life sciences sector globally bringing participants from the industry, regulators, government officials, and research institutions on a common platform.