How is LiDAR Driving Autonomous Vehicles
According to global status report 2018, over 1.35 million people die in accidents every year. Human error and negligence are the two primary reasons for the casualties. Hence the premise for a long-term plan to construct precise autonomous vehicles.
In the field of autonomous driving, there has been a substantial patent filling. Nearly 22,000 inventions in correlation to self-driven automobiles received their patents around the world. Additionally, one may expect that self-driving cars (also known as autonomous cars) will be the next big development. Moreover, the full-driverless vehicles will be out and about as quickly as 2020. The global self-driving market paves its way to reach $42 billion by 2025.
Also Read: Futuristic Vehicles – Patent Trends & Insights
What is LiDAR?
LiDAR is a survey technique that measures distance to a destination. This happens by illuminating the target with a pulsed laser light and computing the reflected pulses with a sensor. It is then possible to use differences in laser return times and wavelengths. And, this helps in creating a 3D digital representation of the target. Thus, LiDAR – also known as laser scanning and 3D scanning, with terrestrial, airborne, as well as mobile applications.
A LiDAR instrument mainly comprises of a laser, a scanner, and a specialized GPS receiver. As a result, airplanes and helicopters are the most common platforms for acquiring LiDAR data over broad areas.
LiDAR systems including LiDAR driving autonomous vehicles allow the scientists and mapping professionals to examine various criteria. Further, these include both natural and man-made environments with great accuracy, precision, and flexibility.
This technology majorly finds its use for control and navigation of autonomous cars. Its usage is popular in developing high-resolution maps. It finds its applications in geodesy, geomatics, archaeology, geography, geology, geomorphology, seismology, forestry and atmospheric physics. Moreover, it also finds application in laser guidance, airborne laser swath mapping (ALSM), and laser altimetry.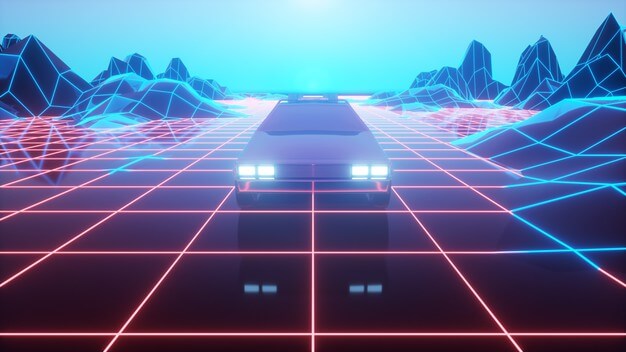 How LiDAR Helps as a Technology in Driving Autonomous Vehicles?
With the help of LiDAR technology, it minimizes human errors.
The data collection via such technologies and photogrammetry is comprehensive, therefore revisits to site for measurements is not mandatory.
The system provides designers with a complete picture of the project. Also, it provides accurate point measurements and the ability to locate various features. Moreover, these features are inaccessible or miss out with other methods such as clearance height of high-tension electricity cable.
The survey time using mobile LiDAR is much shorter than conventional surveys.
Minimum dependence on manpower, weather and logistics.
The cost of LiDAR survey is equivalent to conventional survey.
The output from LiDAR technology is much more comprehensive, complete and reliable. These features are missing in the conventional technologies, especially ground-based surveying.
Also Read: IP Trends in the Automotive Industry Report
The Future Trend
Companies including automakers and non-automakers are investing time in research and development. This is to make this technology cheaper and safer for the use of public.
Intellectual property (IP) plays a key role in self-driving car growth. Companies file fresh patents on automotive control systems. Moreover, they file copyrights on more linked working software, and trademarks on newly created automotive-related products.
Autonomous driving cars have a huge scope in innovation and improvement. This is applicable to both hardware space as well as software computational space. The global self-driving car market is paving its way to witness substantial growth in the upcoming years. This owes to growing demand for technologically advanced and cheaper vehicles.
Download our free eBook on "LiDAR technology for autonomous vehicles". Gain an insight about the technicalities and future aspects of the emerging trend.
Sagacious IP is a one of the largest IP solutions providers globally, helping organizations monetize, defend, and expand their IP portfolios. Sagacious IP is helping participants in the IP ecosystem through innovative solutions and services since 2008. Annually, Sagacious IP serves more than +2,000 clients from over 60 countries with more than 12,500 projects in over 16 languages.
– Sumit Prasad (Technology and Innovation), Dhananjay Kr. Das [ICT Sales (IP Strategy and Solutions)] and The Editorial Team