Plant-Based Meat Substitute: Market Report

Plant-based meat is an entirely new and alternative meat landscape unfolding in the food culture. The emergence of this trend has led to a wide interest in the development and production of plant-based and cell-based alternatives to farmed meat. Consequently, plant-based meat technology has opened doors to create mass-market solutions that offer a substitute for animal protein. Innovations in the plant-protein space are driving the change to an extent that the alternative protein market is likely to reach $10,892.3 million by 2022.
Exploring this segment, Sagacious IP's report on plant-based meat substitutes offers an insight into: the shift towards a meat-free life, the plant-based technology description and the market analysis. The report contains interesting details such as the market timeline for the plant-based meat market, technological segmentation of the plant-based meats domain, a table of the closest relevant arts, and reasons why people are moving towards a meat-free life.
The structure of the detailed report is as follows:
Technology Assessment
Technology description
Potential benefits of technology
IP Assessment
Plant-based technology mind map
Market Assessment
Meatless Meat Industry Patent Landscape
Acquisition/Joint Venture Market Activities
Download the report to know more.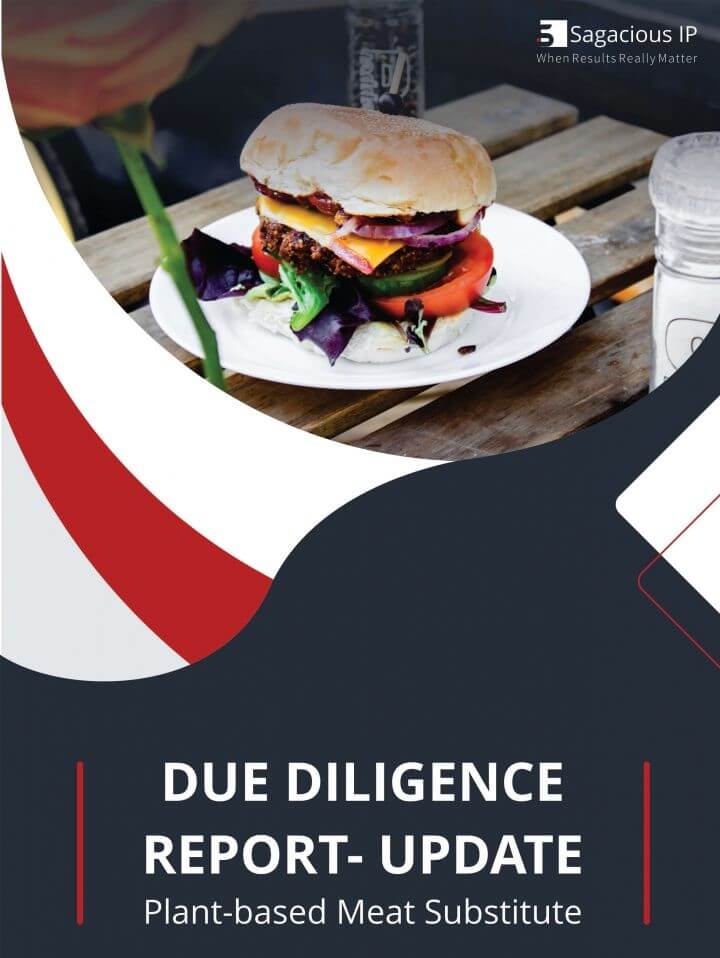 Submit your information below to download this exclusive report: