Novelty Search Report – SV2

Novelty search reports include information about patent and non-patent references that may affect an invention's novelty. The powerful insights gained from these reports can be used by businesses to make informed decisions such as whether or not they should seek patent protection for their invention. Before conducting novelty searches, however, it is important to know that these searches are broadly classified based on their jurisdictions, language of search, and time of search. Out of these, search variant 2 (SV2) is a single language search that covers English language results in nine jurisdictions including the World Intellectual Property Organization (WIPO), USA, Europe, Japan, France, Germany, South Korea, China & UK.
Our SV2 novelty searchsample reportcovers:
Overview and background of SV2 novelty search.
The understanding section includes invention summary, search & analysis focus, and key features.
Relevance criteria that cover relevant, related, and interesting results.
The search results section encompasses a summary, conclusion, and detailed analysis of search results.
The methodology that was adopted for performing novelty searches.
The complete search strategy including search strings and data sources.
Sanity List covering the documents that were not included in the report.
Download our sample report to know more.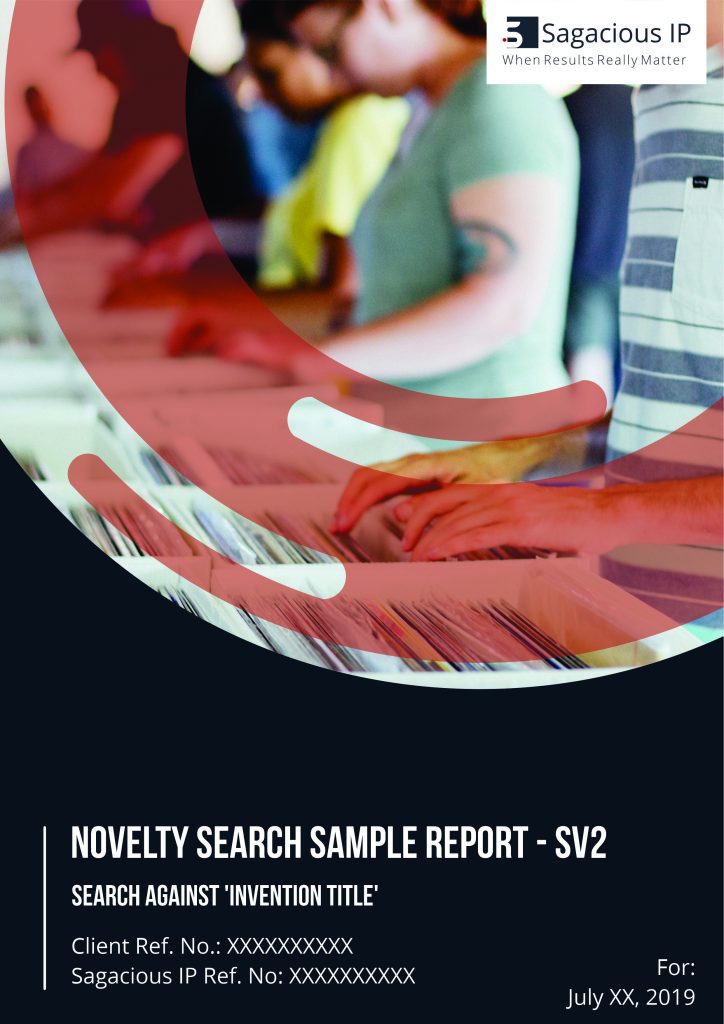 Submit your information below to download this exclusive report-sample: