We serve many of world's largest companies, law firms, institutions, and other IP community members – working with clients to monetize IP, defend IP litigation, lead innovation in their industry and achieve most out of their IP budgets.
Ex-President, Vice President, Head: Wireless/ Communications Business Unit – Intellectual Ventures; Ex-senior Director, New Technologies & Planning – AT&T Wireless
A Senior Business Leader Supporting Expansion of Sagacious in Japan Market; 40+ Yrs Exp. – Industrial Machinery Div (Mitsui Chemical) & Multiple Businesses with Indo-japan Focus 
Experience in varied domains of Life Sciences, IT & other knowledge-based industries
C-Level roles in Fortune 100 Companies like AT&T, Prominent speaker in US/ India Forums, Author in Wall Street Journal
Biologist. IP and Commercialization Expert Masters (Biological Sciences), BITS – Pilani (India); Microbiologist (CDRI, Lucknow); 12+ years in IP; Expertise on FTO, Landscapes, Technology Evaluation, Commercialization, In-Sourcing.
Patent Expert (Automobiles & Components). 
Mechanical Engineer – Thapar Institute Patiala; Ex-R&D Professional (Suzuki); 14+ Years in IP Industry; Strategic IP advisor on innovation management & portfolio management.
Patent Consultant (Textiles and related); Textile Engineer (IIT, Delhi); 12+ Years in IP Industry; Seasoned IP professional advising R&D managers, IP Attorney & Licensing Manager for over a decade.
20+ Yrs Experience |  In-depth experience across multiple sectors including telecoms, healthcare, automotive and retail | Managing licensing, patent acquisition and tech transfer projects across Asia | Fluent Japanese speaker and based in our Tokyo office
15 years in Tech & Management Consulting; Global MBA & MS; Multi-industry exposure Energy, Utilities, Health, Hightech, BFS, Edu, Telecom; Multi-cultural, multi-country exposure in India, Switzerland, France, Netherlands & USA; Served clients like World Bank, SAP, NXP, Accenture, Copper, Credit Suisse, AT&T, First Data.
Princeton University, A.B. in Comparative Literature 1985
University of New Mexico, 1997, courses in physics, genetics, microbiology, and histology to qualify for patent agent's exam
James is a U.S. patent agent with twenty years' experience serving Japanese patent applicants in the preparation, filing, and prosecution of their U.S. applications.  He has worked on hundreds of applications, mainly involving electromechanical devices, precision mechanisms, medical instruments, telecommunications, optical devices and device materials, and semiconductor devices.
James also has many years' experience translating Japanese patent specifications, checking and revising patent-specification translations against the Japanese original, and teaching translation.  He frequently gives seminars in Japanese on U.S. patent practice issues.
Prior to joining HEI, James ran his own office in Osaka for over fifteen years.
Based in Tokyo, she is responsible for business development for tech companies expanding in Asia in the healthcare, semiconductor, security and retail sectors.
M. Pharm (Jamia Hamdard University, New Delhi); LL.B (DU); Registered Patent & Trademark Agent. Experienced IP attorney with Techno-Legal background & 11+ years of diverse work experience in IP & R&D. He has previously worked with FICCI, Ranbaxy besides being founder of the start-up acquired by 1mg.com.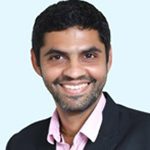 Brandon Jenkins
Director of Sales – Global
Engine for Inside Sales10+ Years of Experience in Client Service
Patent Commercialization Expert (Information and Communication Technology).
Master's in Information Systems (NSIT, Delhi); Licensing Expert with keen interest & experience in Computer Science & Electronics and multiple deals to his credit.
B.Tech in Product Engineering (from UPTU), MBA in Marketing (from SMU), PG Diploma in IPRL and LL.B (from B.R Ambedkar University).
 13+ years of experience on variety of patent, technology and data analysis related projects.
Masters in Biological Sciences (BITS Pilani); 7+ years in the field of patent analytics and currently heads the Life Sciences & Chemistry Team.
Ram Tenneti
EVP- Business Development
Information Technology engineer with a double masters in International business. He is a perennial corporate warrior with incurable optimism, having over 14 years' experience in leading international and multicultural teams across various industries – delivering quality, innovation and sales. 500+ hours of presenting and training on a wide variety of subjects including innovation, teamwork and project management. People work to meet targets, he believes in shooting them down.
Masters in Biotechnology (IIT, Bombay) with significant IP experience supporting food tech clients
Executive Program in Human Resources Management from IIM & MBA in International Business 12+ Years of Experience
Melvyn Thomas
Head – Online Sales Channel
8+ years of experience in managing the sales process and providing a high level of customer service and retention
Engineering Patent Drafting & Prosecution
Intellectual Property Management System
Patent Licensing Professional (Telecommunication) ECE Engineer, 4+ Years in IP Industry, Patent licensing and valuation professional with keen interest & experience in Electronics and Telecommunication
Sumit Prasad
Group Manager – ICT Searching & Analytics
Patent Searching Expert (Telecommunication), IP consultant and Fostering Innovation at R&D centers, ECE Engineer, 6+ Years in IP Industry.
Nitin Sharma
Manager-Searching Engineering Team
B.Tech (Mechanical Engineering) from NIT Hamirpur 7+ Years of Experience.
Tanmay Mittal
Head – IP Solutions – India Region
B.Tech (Mechanical Engineering) IEC-CET (Noida); 7+ Years of Experience.
 IP & Business research, IP solutions Consulting and Innovation Catalysis are some of his specialties.
Trademark Search Expert, 8+ Years' Experience in IP Industry, Accomplished Trademark Searcher with 8+ years of searching experience
Rachita Garg
Assistant Manager – ICT Licensing
Abhinav Mahajan
Group Manager – ICT Licensing
Patent Commercialization Expert (Electronics & Telecommunications) ECE Engineer (NIT, Srinagar), 4+ Years in IP Industry, Licensing Professional with expertise in Telecommunication and Wireless Applications/Standards.
Patent Licensing Expert (Computer Science & IT) IT Engineer, 6+ Years in IP Industry, Landscape expert, proficient in licensing and searching. Experienced in Computer Science, Information & Communication technologies.
Rohit Joshi
Manager- Searching Engineering
Amit kumar
Assistant Manager – ICT Licensing
Rachita Goel
Project Manager – ICT Licensing
Sandeep kumar
Assistant Manager – ICT Licensing
Seeza Manocha
Manager- Public Relations, Media and External Communication
Seasoned communications professional with over 5 years of experience in PR & Journalism industry.
Vikas Kaushik
Manager – Quality Control
Gagan Dua
Project Manager- ICT Licensing
ICT Drafting & Prosecution
Aman Goyal
Assistant Manager – ICT Licensing
Meenakshi Shukla
Assistant Manager – ICT Searching
Puneet Kumar
Head – Finance & Accounts
Chartered Accountant with 9 + Years of work experience