Patent Strength Analysis – IoT (Home Automation) : Report

While creating IP portfolios, especially patent portfolios, it is important to emphasize on quality rather than quantity. This is because patents often go through several legal procedures or litigations that affect their strength. Companies, therefore, should always ascertain the strength of their patent portfolio before making any investment and business decisions. Sagacious IP understands this concern of companies and regularly conducts voluntary analyses of patents in emerging technology domains or specific to patent holders. Such type of analysis helps in uncovering acquisition or in-licensing opportunities based on the strong patents owned by small and medium-sized enterprises (SMEs), institutes, and individuals. It also helps market players to foresee threats from their adversaries, NPEs, etc. recently, Sagacious IP performed a detailed strength analysis of patents in IoT sector with its application in home automation.
The Patent Strength Analysis report on IoT (Home Automation) covers:
Introduction to IoT
Top 10 Emerging Applications of IoT
Smart Home/Home Automation
Patent Ranking – Home Automation | Top 10 Quality Patents
Patent Ranking – Home Automation | Top 15 Patent Owners
Patent Ranking – Home Automation | Individual Inventors Owning Patents
In-depth Analysis of a Patent
Key Observations and Recommendations
IoT | Home Automation | Market Activities
Download Below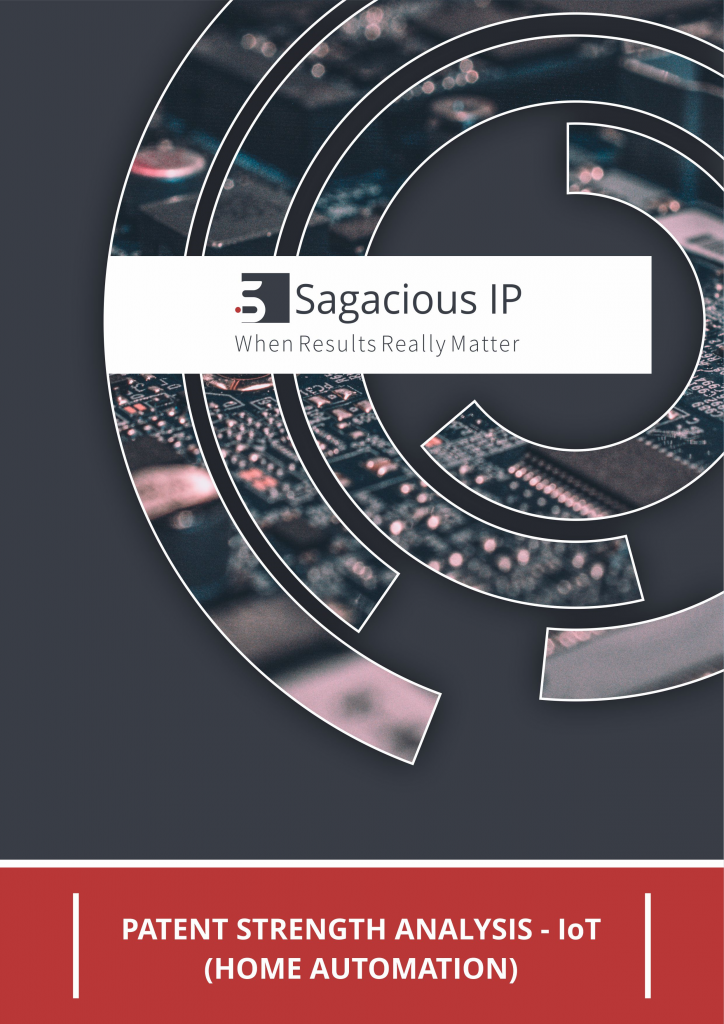 Additional Bonuses : Get FREE Access of 5 Detailed Research Articles on IoT powered Home Automation.
Top Litigated Patents and Litigious Companies in Home Automation
Know The Home Automation Company That Got Acquired In Billions
The Smart Home Technology and The Future
How Individual Inventors Are Revolutionizing Home Automation
IoT Home Automation: Expecting a flurry of patent litigations
---
Submit your information below to download this exclusive report (+additional bonus):