Patent Strength Analysis – IoT (Home Automation) : Report

Sagacious IP has conducted a detailed strength analysis of patents in IoT domain with its application in home automation. Our report covers:
The IoT-powered Home Automation industry is undergoing radical change ushered in by litigation, acquisitions and patent filings. An analysis of patents in an emerging technology helps in revealing in-licensing/acquisition opportunities. Such analysis is crucial for market players to foresee threats from competitors as well as collaborate with research institutes, individual inventors, etc.
Introduction to IoT and Emerging Applications
Patent Rankings
In-depth Analysis
Key Observations and Recommendations
Market Activities
Download Below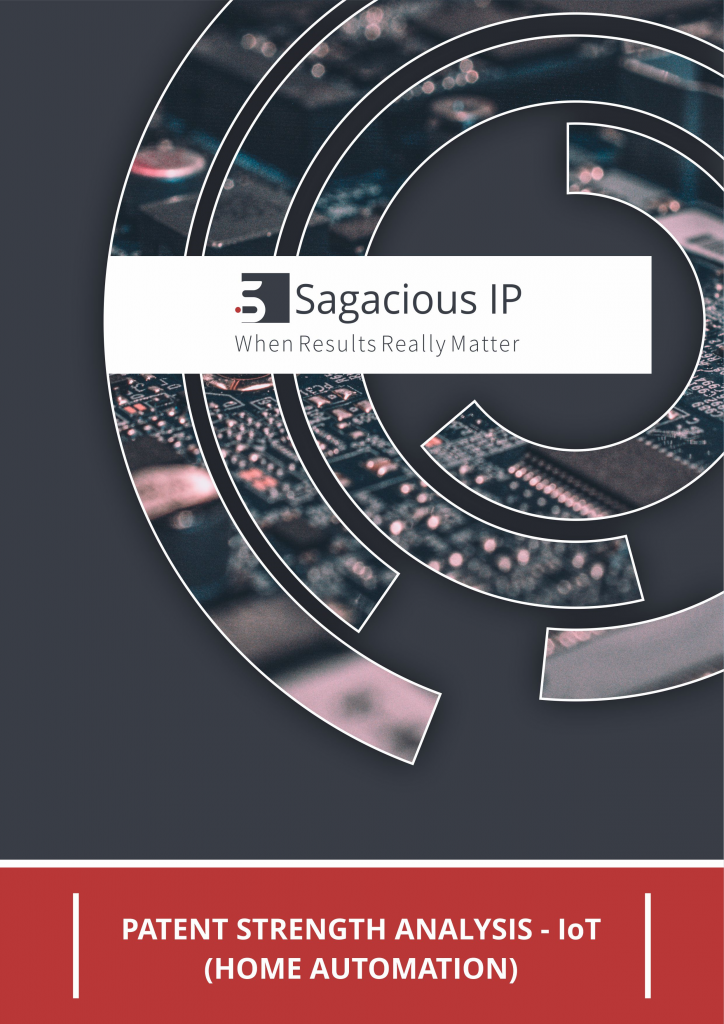 Additional Bonuses : Get FREE Access of 5 Detailed Research Articles on IoT powered Home Automation.
Top Litigated Patents and Litigious Companies in Home Automation
Know The Home Automation Company That Got Acquired In Billions
The Smart Home Technology and The Future
How Individual Inventors Are Revolutionizing Home Automation
IoT Home Automation: Expecting a flurry of patent litigations
---
Submit your information below to download this exclusive report (+additional bonus):