Guide to Registration of Industrial Design in India
Any design, when registered, offers an exclusive right to its owner or creator to protect the aesthetical or ornamental aspect of creation. It acts as a deterrent for third parties from replicating your creation, having a value-adding aspect, which in turn increases its marketability. This leads to a design becoming the identity of a brand. For example, Coca-Cola's unique shaped bottle is protected by design registration.
There are various aspects of design registration that need to be adhered to before proceeding with design registration. One also needs to be familiar with the government process, the timeline, etc. Our detailed guide on the registration of industrial design provides answers to all the questions related to design registration in India.
Given below is a visual from our guide that explains the design registration process in India.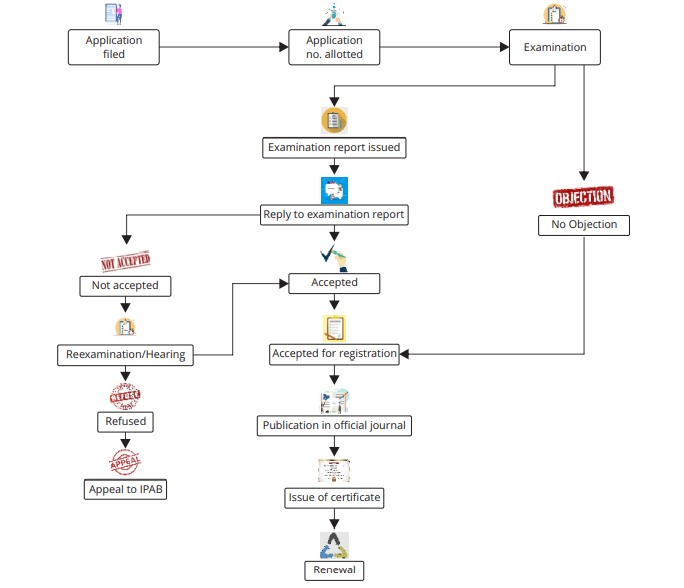 Our guide answers all the important questions, including:
What is a Design?
How to choose a design eligible for registration?
When should one consider filing a design application?
How to respond to objections raised by the Indian design office?
What are the Cancellation proceedings?
What is the cost involved in applying for design registration?
How to stop others from using your design?
Is design registration valid throughout the world?
How to change the ownership of a registered design?
The guide also covers the following topics:
Classification of Designs.
Time taken to get a design registered.
Time taken by the Indian design office to examine an application.
Validity period of a registered design.
International application under Paris Convention.
Download our guide to know more.
Submit your information below to download this exclusive guide:
GUIDE TO REGISTRATION OF INDUSTRIAL DESIGN IN INDIA