F3 Analysis – Future Patents
F3 Analysis is an award-winning solution from Sagacious IP for Patent Portfolio Optimization.
Effective patent portfolio management is the key to leveraging inventions to increase business value. Patent portfolios that are full of high-value patents not only unlock a new revenue stream, but also help companies establish as market leaders.
The F3 Analysis model helps companies categorize their patents into three major categories:
Fundamental Patents (used in their current products or infringed by their competitors).
Future Patents (patents that may be used in future products by them or their competitors).
Fringe Patents (not directly relevant to them or their competitors and can be monetized to generate revenue or abandoned to save IP budget).
The concept of F3 Analysis originated with the intention of maximizing value from the patent portfolio of an organisation. The patent portfolio analysed using F3 Analysis can provide various benefits for the organisation's business. It helps organisation to gain insights into its patent portfolio by giving an accurate picture of the most valuable, least valuable and invaluable patents maintained by it. This helps the organisation to take the decisions regarding which patents are worth maintaining, which are ones meant to be sold or out-licensed and which should be abandoned. Timely analysis of patent portfolio provided by F3 Analysis can provide huge value to business. The F3 Analysis model is currently deployed in U.S., European, Japanese, Korean, and Chinese companies with over 100,000 patents across the globe.
Future Patents (F3 Analysis)
Future patents are those patents that have high probability of implementation by competitors in future or corresponding to technologies currently under research. For example:
If a product/feature is in beta release.
If news releases, or tech blogs indicate that a competitor is working on including new features or releasing a product that might be protected by your patents.
If the feature can enhance the functionality of competitor's product(s).
Future cases also include the patents have at least one family member under prosecution. This allows an inventor to file a continuation of the patent to improve the claims keeping both the potentially infringing products, and the patent specifications in sight. Open applications currently under prosecution with no granted family members are also part of future patents since an inventor can amend the claims to convert a future patent to a fundamental patent.
The most important step to generate value from Future Patents is to do a Directed Prosecution. Directed Prosecution helps to maximize the coverage by ensuring that anything and everything that is present in the specification is claimed.
Examples
FUTURE (OPEN APPLICATION/FAMILY)
A client had a claim where it seemed that the infringing product is a cloud service capturing snapshot of data volumes. The major targets could be different cloud services that are providing backup for their data volumes.
One of the claim elements say, "pausing the I/O operation to have a consistent snapshot". However, one of the competitive companies indicates that backup of storage volumes takes no downtime. It means I/O operations are executed on the storage volumes even during backup.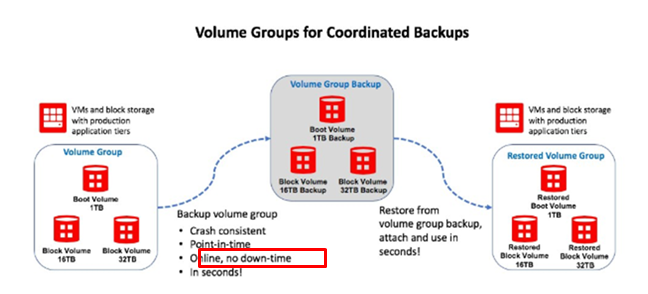 Favoring this, the spec also suggested that the snapshot of the storage volumes can be taken during the transient state of the storage volumes. Considering this, we recommended to draft new claims by removing this claim limitation. In this scenario, the application/family of the patent should be open, So that the client can file a continuation of the patent.
Claim:
Creating data volume group including storage volumes;
Capturing snapshot of the data capture group;
Pausing I/O operation to the storage volumes;
Causing snapshot capture command.
Suggested Claim:
Creating data volume group including storage volumes;
Capturing snapshot of the data volume group;
Pausing I/O operation to the storage volumes;
Causing snapshot capture command, wherein the snapshot can be transient or unified.
– Arshjot Gill, Manager – ICT Licensing and Rachita Goel, Asst. Manager – ICT Licensing

Click here to submit your request for the recorded webinar

Click here to get redeem this offer
Related Articles: