F3 Analysis – Fundamental Patents
F3 Analysis is an award-winning solution from Sagacious IP for Patent Portfolio Optimization.
Effective patent portfolio management is the key to leveraging inventions to increase business value. Patent portfolios that are full of high-value patents not only unlock a new revenue stream, but also help companies establish as market leaders.
The F3 Analysis model helps companies categorize their patents into three major categories:
The concept of F3 Analysis originated with the intention of maximizing value from the patent portfolio of an organisation. The patent portfolio analysed using F3 Analysis can provide various benefits for the organisation's business. It helps organisation to gain insights into its patent portfolio by giving an accurate picture of the most valuable, least valuable and invaluable patents maintained by it. This helps the organisation to take the decisions regarding which patents are worth maintaining, which are ones meant to be sold or out-licensed and which should be abandoned. Timely analysis of patent portfolio provided by F3 Analysis can provide huge value to business. The F3 Analysis model is currently deployed in U.S., European, Japanese, Korean, and Chinese companies with over 100,000 patents across the globe.
Fundamental Patents (F3 Analysis)
Generally fundamental patents are the ones which:
Cover the features of your own products and/or
Cover the features of your competitor's products
Any patents that cover your own products would have a high potential to cover your competitors as well. Further to identify the patents, the competitors can be divided into tiers:
Tier 1 Competitors: Direct competitors of your company
Tier 2: Direct competitors of your component providers
Tier 3: Companies that offer similar services and products but are smaller in size
A patent categorized as Fundamental Patent would help in:
Cross Licensing Negotiation
Litigation Readiness
Cross Licensing (F3 Analysis)
By cross licensing patents wherein you enable yourself to include innovations from others to compliment your products. Knowing which patents to license, and identifying patents on which the cross licensor might infringe can give you an upper hand in the negotiation.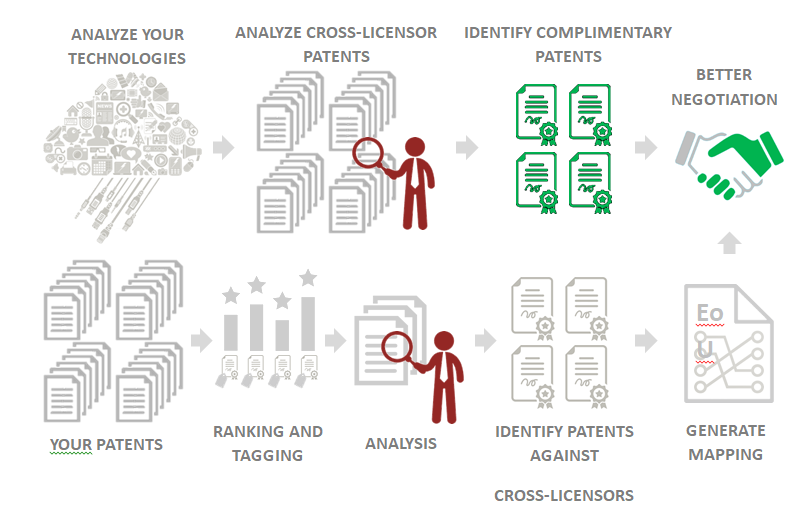 Advantages of Cross-Licensing
Ensuring mutual sharing of technology to improve products
Lowering product development costs
Boosting the development of the industry by creating IP sharing networks
Reducing transaction costs
Providing guarantee against upcoming patentable inventions
Helping avoid cumbersome litigation involving infringement claims
Litigation Readiness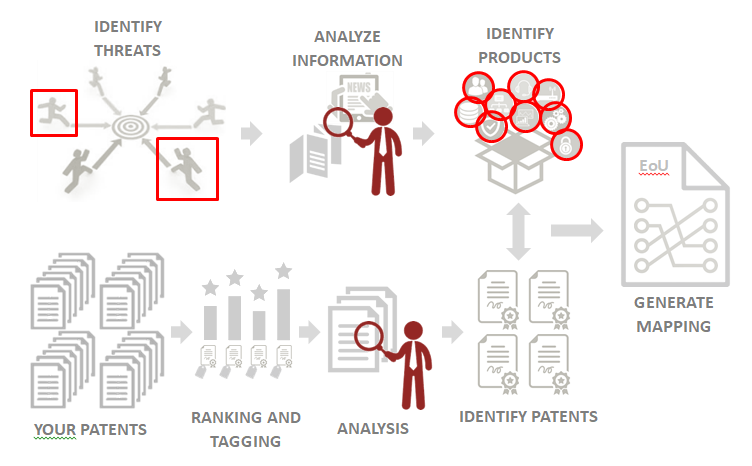 Be litigation ready using your fundamental patents. Stop your competition from copying you.
Advantage of Readiness:
Stop competition from copying you on Day 1
Establish yourself as the only provider of patented features
– Arshjot Gill, Manager – ICT Licensing and Rachita Goel, Asst. Manager – ICT Licensing

Click here to submit your request for the recorded webinar