Silicone Hybrid Technology: A Report

Over the period of time, the utility of silicone hybrid technology has expanded manifolds. The technology finds its relevance in various industries such as medical, cosmetics, electronics, etc. Silicone hybrid technology is known for improving the durability, safety and reliability of products.
Keeping in mind these factors, Sagacious IP studied the application of this technology in various industrial sectors and analyzed the filing trends and the top companies that are operating in this domain. The report formulated based on this analysis includes the graphical representation of filing trends in the silicone hybrid sector over the last 10 years.
Read the report to get insights on the silicone hybrid technology trend as well as the outcome of the search and analysis performed by experts at Sagacious IP. Upon performing the steps as per the methodology for the case study, we derived a list of relevant applications of the technology. For more details on the report, please refer to the pointers below. The due diligence report covers the following:
Patent filing trends in silicone hybrid domain

Graphical representation of the top technology players

New application domains in polymer hybrid technology

Potential collaborators in this domain
Download the report to know more.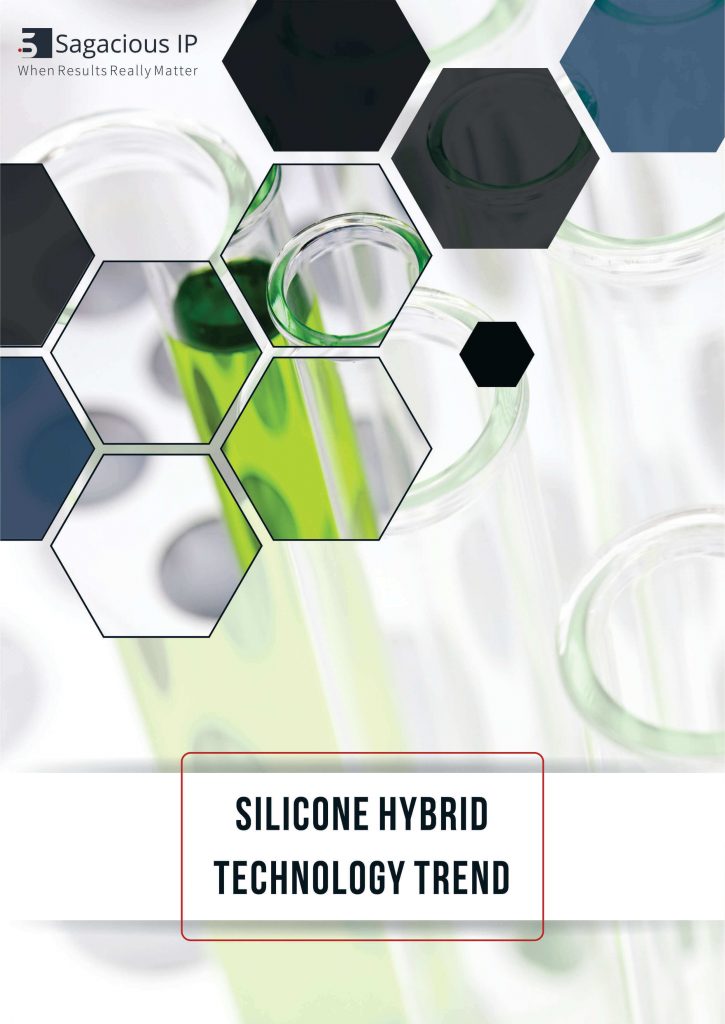 Submit your information below to download this exclusive report: