Nokia draws last blood in Daimler licensing battle
The two-and-a-half-year dispute about standard essential patent (SEP) licensing between Nokia and German car maker – Daimler AG, has finally come to an end with the latter finally agreeing to Nokia's licensing terms. Although Nokia has now succeeded in its pursuit, however the battle isn't only about licensing, and is rather about licensing on Nokia's terms. This assumption is based on the chain of events in the long-standing dispute, for which terms of agreement have been kept confidential.
The key issue in the Nokia – Daimler SEP battle had more to do with portfolio's applicability in the supply chain which persistently remained as the basis for disagreement. While the car giant argued for the portfolio's applicability down the supply chain, the telecom behemoth argued otherwise, and who doesn't know the correlation between supply chain dynamics and effective licensing terms, as well as its corresponding revenue generation prospects.
Nokia-Daimler battle may prove to be a Trendsetter
Although, many in the IP industry may assume that this battle is just another patent licensing agreement, however there's more to it across several dimensions. Here, we focus our discussion along the lines of the proliferation of ICT technologies in majority of the industry sectors with the advent of Internet of Things (IoT) in Industry 4.0 revolution.
Now when Nokia has succeeded to impose its licensing terms and draw the last blood in this licensing battle, this may re-route the debate towards other technological sectors, which have been immensely disrupted by ICT technologies over the decade.
Of course, ICT patent portfolio owners will surely deliberate their portfolio decisions in order to benefit from this fresh apple on their table. Besides, this decision with Nokia imposing its licensing terms may trigger a chain of similar licensing disputes in disrupted technology sectors, which otherwise may have seen zero assertions in recent past.
ICT cross-domain proliferation
Over the last decade, ICT technologies have proliferated into almost all the industry sectors which subjectively fall under the purview of IoT. The figure below illustrates some of the industry sectors which have virtually recalibrated with the advent of IoT and continue to be massively affected by ICT technologies.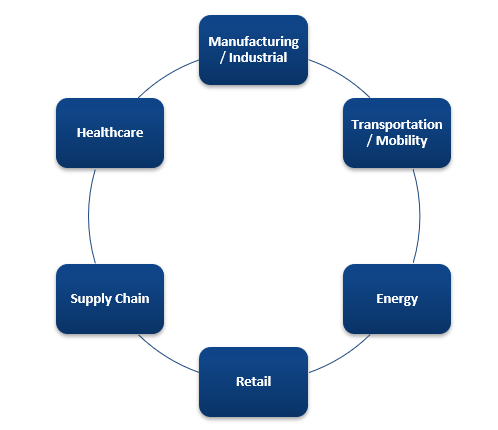 Looking from the IP perspective, what led to Nokia-Daimler dispute involves nothing but a patent, in fact a set of patents and their applicability in automotive/mobility industry.
Now, is there any reason not to expect similar disputes in other disrupted industry areas?
The answer is obvious and needs no further detailing, however the Nokia-Daimler decision warrants an impact on the trajectory of such future licensing disputes and their terms of licensing.
A Patent Perspective
A WIPO study lists the top IoT technology areas based on their patent filing activity as illustrated in figure 2. Some of these technology sub-domains have already started to show minor patent licensing activity while others remain dormant. No doubt, their inactivity may not last longer. One can certainly expect the consequences of Nokia-Daimler litigation and subsequent licensing agreement on the chart below and speculate the benefits in store for patent owners.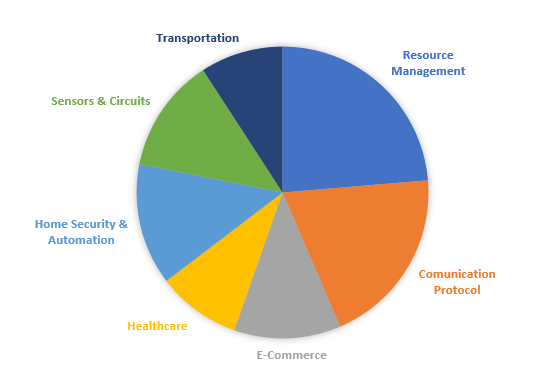 A further in-depth analysis of the IoT patenting indicates its uneven distribution amongst a large set of owners, which eventually leads to further triggering of the overall IP activity.
Expected Trajectory
The uneven distribution of patent portfolios amongst a large set of assignees normally leads to patent pool formation – which eventually leads to increased licensing activity. Besides, the framework of IoT application industries in itself demands a patent licensing platform for smoother inter-operability. This has resulted to the formation of Avanci – the IoT patent licensing platform and may give birth to other licensing platforms. Avanci has already on-boarded some of the top IoT patent owners, with the likes of Qualcomm, Ericsson, ZTE, Nokia etc. and continues to add other prominent technology players.
Further, two of the ICT giants recently broke headlines with their upcoming plans. While LGE, with the closure of its smartphone business, announced to shift its resources and focus towards the growing IoT industry sectors, Huawei announced to invest $1 billion with a focus on building components for smart vehicles. All this would essentially correspond to increased proliferation of ICT players into non-ICT industry domains and stronger licensing activity across varied industry areas.
Moreover, Nokia-Daimler court decision may further provoke patent owners not to miss out on any of the industry sectors benefitting through their patent portfolio. The suit on one hand opens opportunities for patent owners to explore other-cross domain monetization avenues, and on the other, alarms IP stake holders to incorporate enhanced threat assessments.
These shifting business areas with cross-domain technology applications will spark off enhanced patent litigation and licensing activities. This essentially means more such IP activity is expected in the sectors listed in figure 1 and the IP heads must remain wary of such dynamics.
Mudasir Ibn Bashir, Dhananjay Kr. Das (ICT – IP Strategy & Solutions) and the Editorial Team