Patent Infringement Analysis Report – Sample

Businesses that obtain patents for their inventions possess the right to exclude others from using, selling, or manufacturing their inventions for a specific period. Despite this, several businesses or individuals try to use these patented inventions illegally, thereby infringing the rights of the patent holders. Since keeping track of patent infringement is not always feasible for businesses, they can opt for patent infringement analysis services. These services help in determining whether a product is infringing on a patent by first construing the patent's claim for meaning as well as scope and thereafter comparing the said claim to the accused product in order to ascertain patent infringement. It is important to note that in order to prove that a patent claim is infringed, every claim element should be present in the product that is accused of infringement. Sagacious IP's patent infringement analysis service is designed to help corporates, R&D organizations, and individual inventors by providing a detailed report on infringement analysis that can help them in making the right business decisions.
Our sample report on Patent Infringement Analysis includes:
An executive summary of patent infringement analysis.
Patent infringement analysis of 10 patent families highlighting patent and claim of interest, a summary of the analysis, etc.
Download our sample report to know more.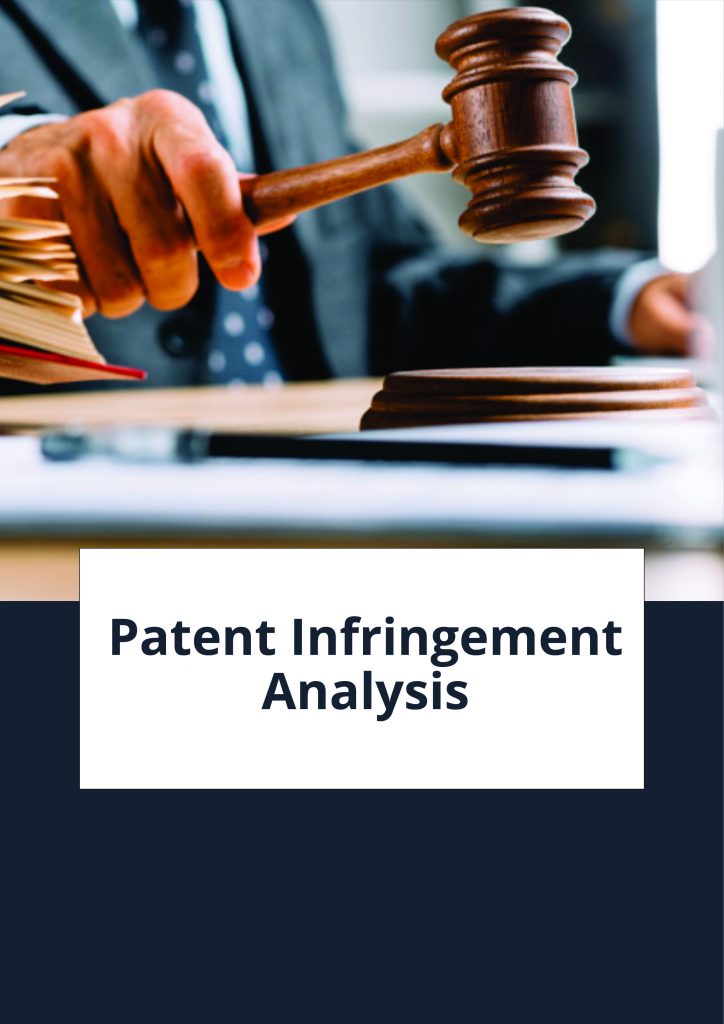 Submit your information below to download this exclusive report-sample: