A Reference Guide: New India's IP Regime and Scenario

As India embraces innovation rapidly, it also continues to grow as a center for global innovation and one of the top destinations for IP filing. This trend is especially reflected in India's growing world rankings. For instance, the country has positioned itself as one of the top destinations for Ease of Doing Business. According to World Bank's Ease of Doing Business Ranking, India has jumped 14 places to 63 in 2019 from 77 in 2018. Some of the reasons that make India one of the best IP filing destination include, rapid increase in the number of startups in the country, growth as an R&D destination, low cost of filing patents applications among others.
Our latest eBook – A Reference Guide: New India's IP Regime and Scenario should be your go-to guide to understand everything about the Indian IP system, Indian IP laws and the current scenario of IP in the country. It covers:
Why eyeing India for business expansion is the best bet
India as an IP filing destination
IP trends & statistics in India
Recent developments in India's IP regime
Relevant IP case studies
Salient features of Indian IP system
Searching Indian Patent information
Download our eBook to know.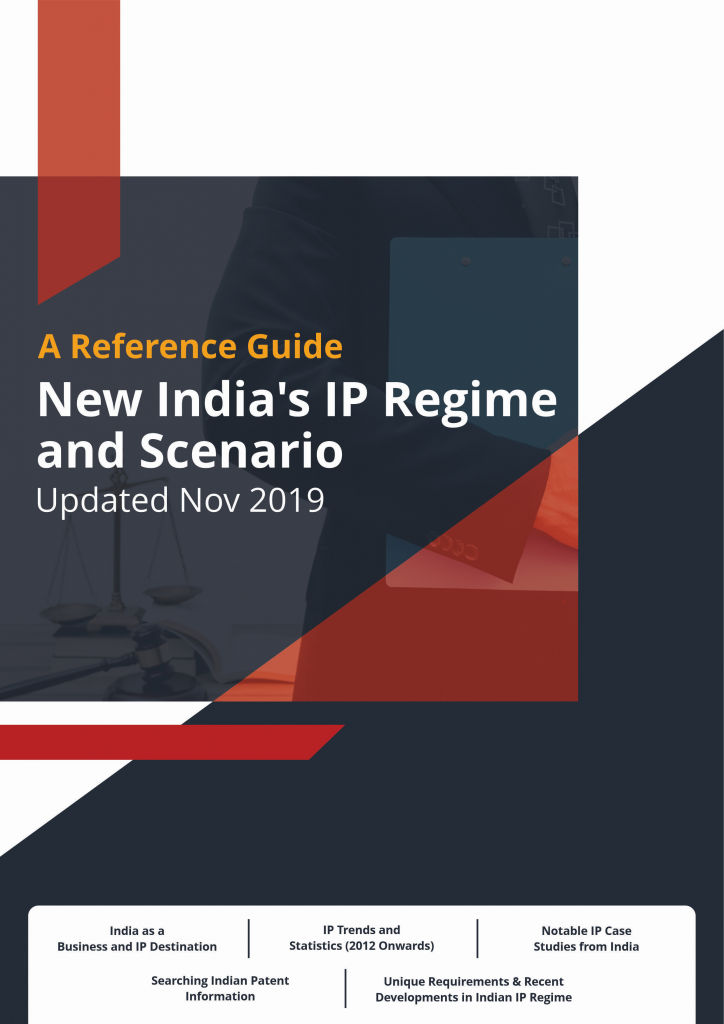 Submit your information below to download this exclusive Reference Guide: