Solutions for Drafting in the Post Alice Era: eBook

United States Supreme Court's landmark decision in the intellectual property (IP) case – Alice Corp. vs. CLS Bank International, set a precedent in IP and software-related inventions. According to the Court the patents granted to Alice Corp. by the United States Patent and Trademark Office (USPTO) were invalid as the software-related inventions were abstract ideas and therefore not patentable. Earlier, software patents could be granted without contemplating whether a subject matter was patentable. However, post the Alice decision, software innovators must consider which type of IP protection is best suited for their invention: copyrights, trade secrets or patents. For instance, software easily meets the standard for trade secret protection as compared to patents. Therefore, software innovators usually consider trade secret to be the suitable IP protection method.
Our eBook covers:
Alice rejections across all technology centers
Why an alternative approach to drafting is needed
Applications with Alice rejections citing Alice
Post Alice Scenario and Case Studies
To know more about the drafting process in the post Alice era, download our eBook.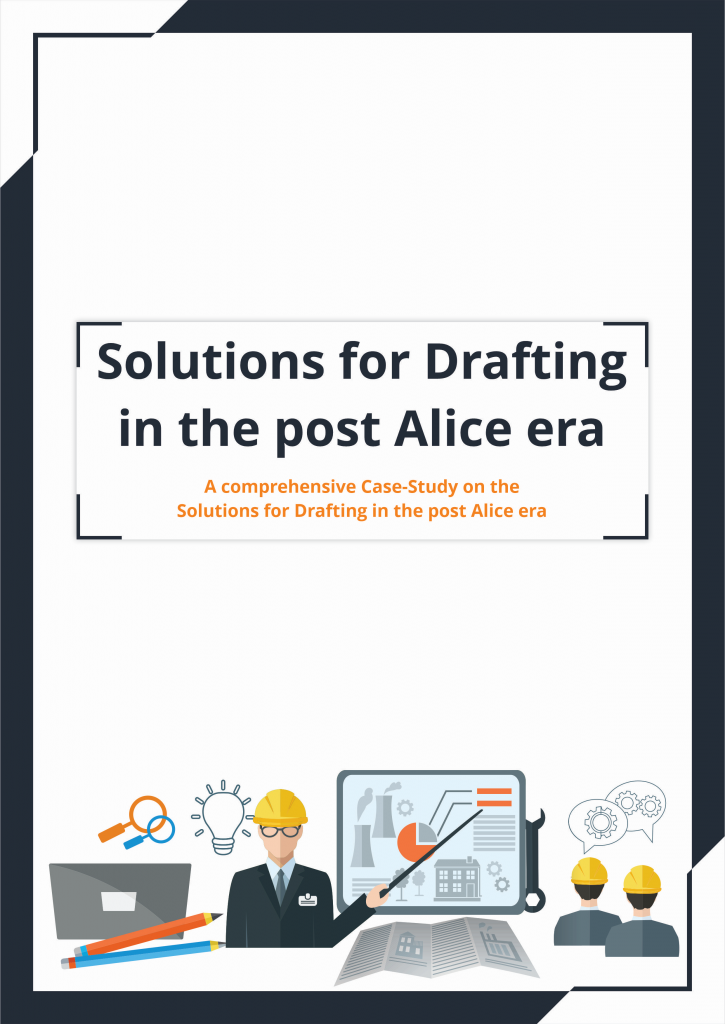 Submit your information below to download this exclusive eBook: